About the Journal
Welcome Message
by Head of Journal Publishing Body of Faculty of Health Sciences, Universitas Brawijaya, Malang, Indonesia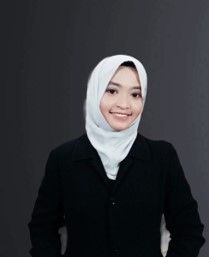 Welcome to the "Journal of Nursing Science Update," a peer-reviewed journal that features original research, reviews, case studies, and letters to the editor, published by Department of Nursing, Faculty of Health Sciences, Universitas Brawijaya. We aim to promote nursing research development and its practical application. We are proud to have a diverse audience that includes national and international nursing communities, educators, health professionals, policymakers, and interested public members worldwide.
As the Editor in Chief of this esteemed journal, I lead the editorial board in maintaining a rigorous peer-review process to ensure the quality and reliability of published articles. I encourage all authors to submit their innovative contributions for global dissemination, enabling readers to make informed decisions regarding their research experiences. Thank you for considering our journal as a platform for your nursing research.
Warm regards,

DR. Ns. Retno Lestari, S. Kep., M.Nurs.
1. as The Head of Journal Publishing Body of Faculty of Health Sciences, Universitas Brawijaya, Malang, Indonesia
2. as The Editor in Chief of Journal of Nursing Science Update